Documents Every Collector Should Have
Do I really need documentation?
YES!!
Collecting a past due receivable can be very difficult, but if our staff collector has the necessary documentation, debt recovery becomes that much easier.  Creditors providing the documentation at the time the collection claim is placed facilitates communication with your debtor regarding the past due receivable faster and it also improves overall efficiency.
What documentation should I include?
---
Make sure you provide CCFG staff collector with contact information for each debtor. This should include the debtor's full name and physical address as well as the names, addresses and phone numbers for the company owners.
WAIT DON'T FORGET!!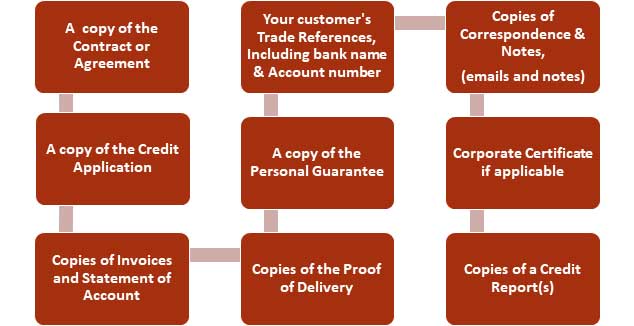 For more information visit our website www.ccfgcredit.com